The objective of this project is to design a new modular high-efficiency FAst TIMing array designed for measuremnts at DESPEC. The ultra fast timing method using fast response scintillation detectors, is a well-established method to measure level lifetimes in the range from a few picoseconds to several nanoseconds
[1]
. Its main application is for the exotic nuclei populated in beta-decay and via de-excitation of microsecond isomers at DESPEC. High precision results can be obtained at the level of intensity as low as 1-5 particles/s for exotic nuclei.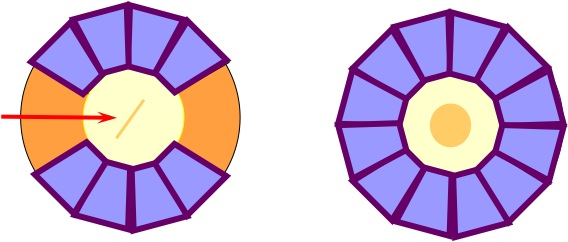 The complete FATIMA will consist of 48 detectors arranged around the DESPEC implantation point. We are planning to use the newly developped LaBr
3
detectors, with optimized size and shape, optimized shielding and suitable photosensors. Fast timing measurements will be performed via triple beta-gamma-gamma coincidences for beta decays and via gamma-gamma coincidences for the long-lived isomeric states. For very weak sources important lifetime information will be obtained from double coincidence beta-gamma events. We expect to be able to measure lifetimes with precision down to 10 ps with the centroid shift method and reach half-lives values of 50 ps by the method of de-convolution of the slope. Moreover, we expect to perform measurements initially with beam intensities down to 10-20 particles/s at the implantation point. In some cases level lifetimes could be measured via double beta-gamma coincidences using the complete LaBr
3
(Ce) array for weak sources down to about 1 particle/s.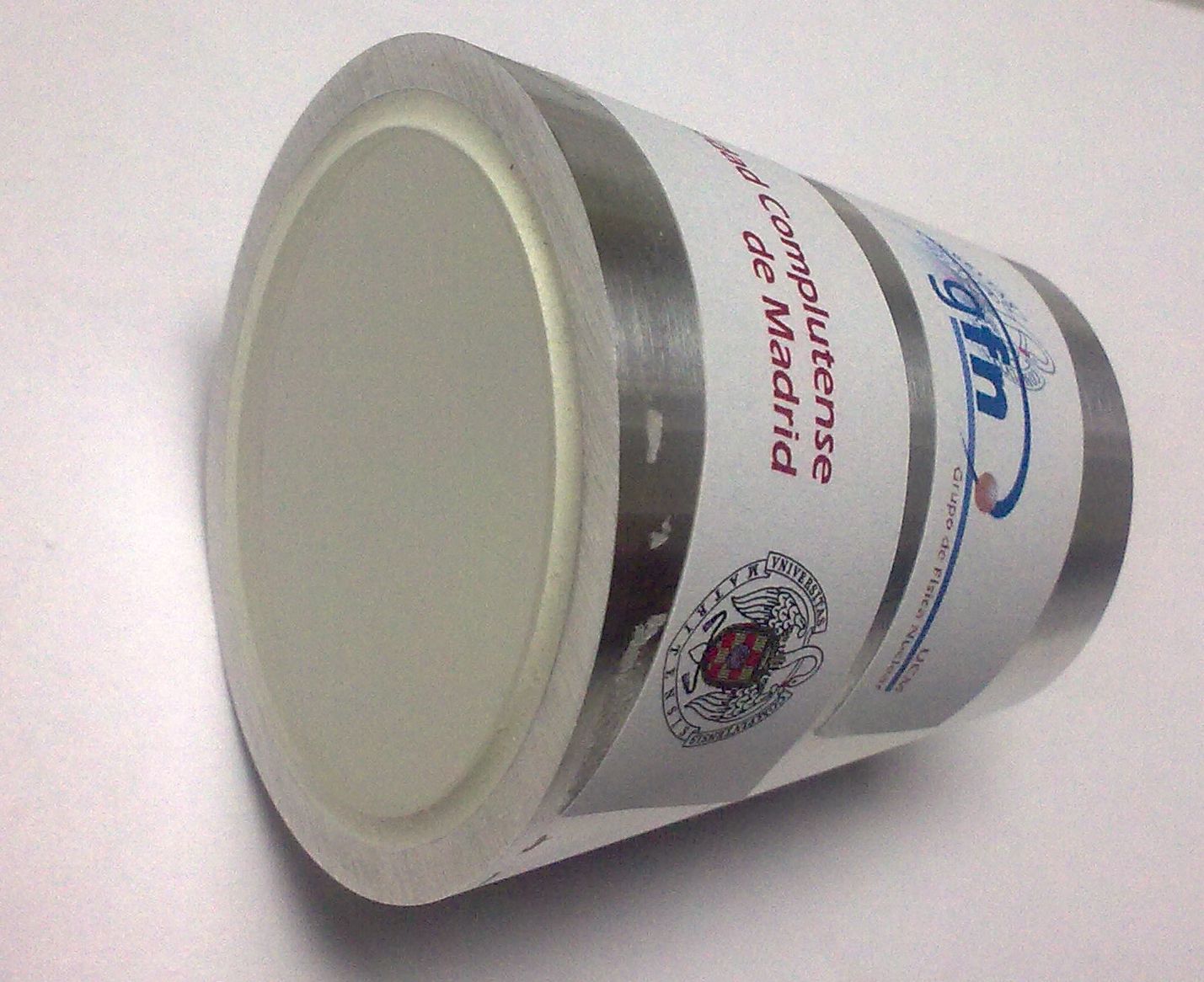 [1]
H. Mach, R.L. Gill, M. Moszynski, A method for picosecond lifetime measurements for neutron-rich nuclei, Nucl. Instrum. Methods A 280 (1989) 49-72.
Collaboration:
Contact:
Luis M Fraile
Grupo de Física Nuclear
Facultad de Físicas
Universidad Complutense
Avda. Complutense s/n
E-28040 Madrid SPAIN

PHONE: +34 91 394 4784
fraile@nuc2.fis.ucm.es